Pause for a moment of stillness from the chaos of life. Let go, unwind, rest, recover and reconnect to yourself and to your higher consciousness.
Pause is your destination for relaxation, regeneration and holistic healing. Flotation and infrared sauna therapy are at the core of a complete regenerative experience, complemented by a custom float/guided meditation program designed by evenflow, a lounge featuring nourishing juices and organic teas, social events and educational workshops.
Pause will help you disconnect from the outside and reconnect with what's inside.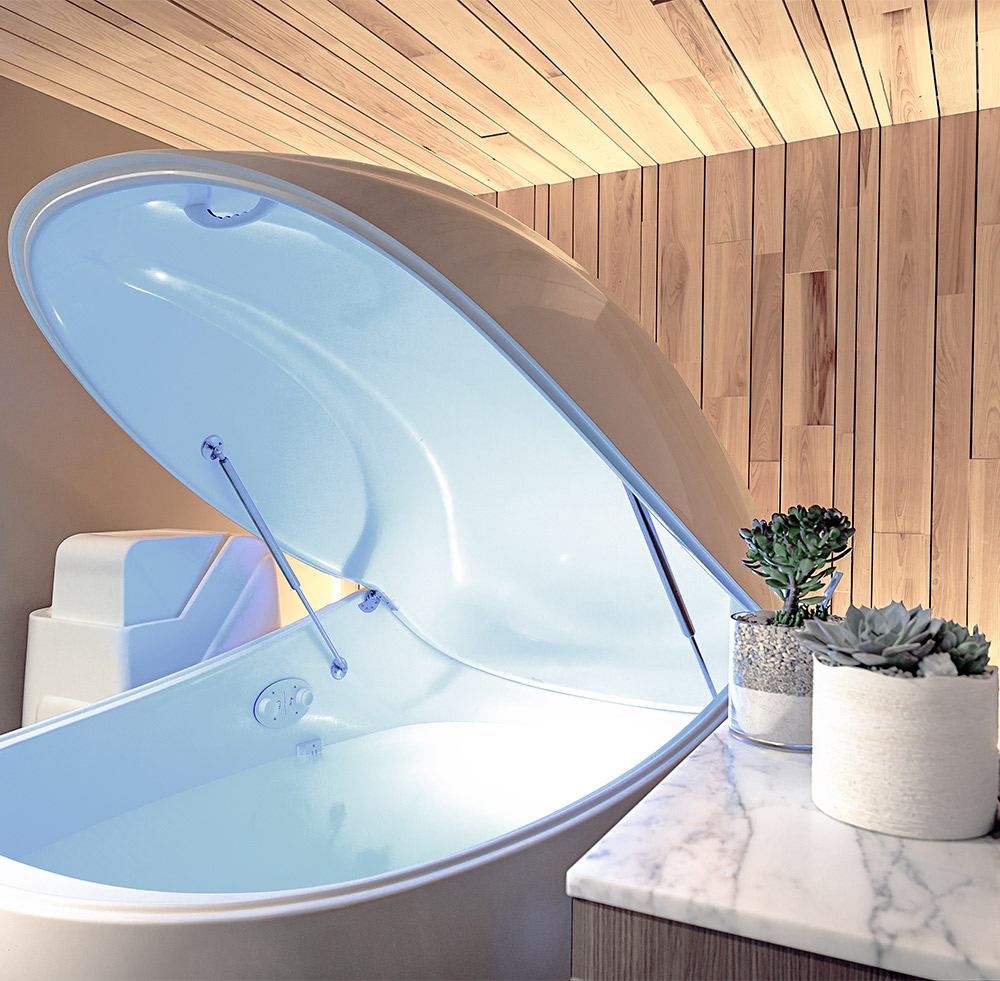 Welcome to the art of floating, a revolution in stress-reduction and regeneration.
For an hour at a time, immerse into one of our private, soundproof flotation suites and float in our custom-blend of buoyant Epsom salts, allowing you to lie back and tune out, unplugging from every sound, care and worry.
Detoxify, workout without working out, beautify, and rejuvenate, all while relaxing in one of our infrared saunas.
Sweating in an infrared sauna is a hyper-efficient sweat – deeply penetrating the skin and increasing circulation to help rid the body of harmful toxins while you experience relaxing happiness for your mind and rejuvenating recovery for your body.
Our premium IV drips are of the highest quality, and packed with tons of nutrients and minerals, with at least 3x the potency of the average IV Drip. Our premium IV Drips will nourish your body for maximum performance, energy, and glow